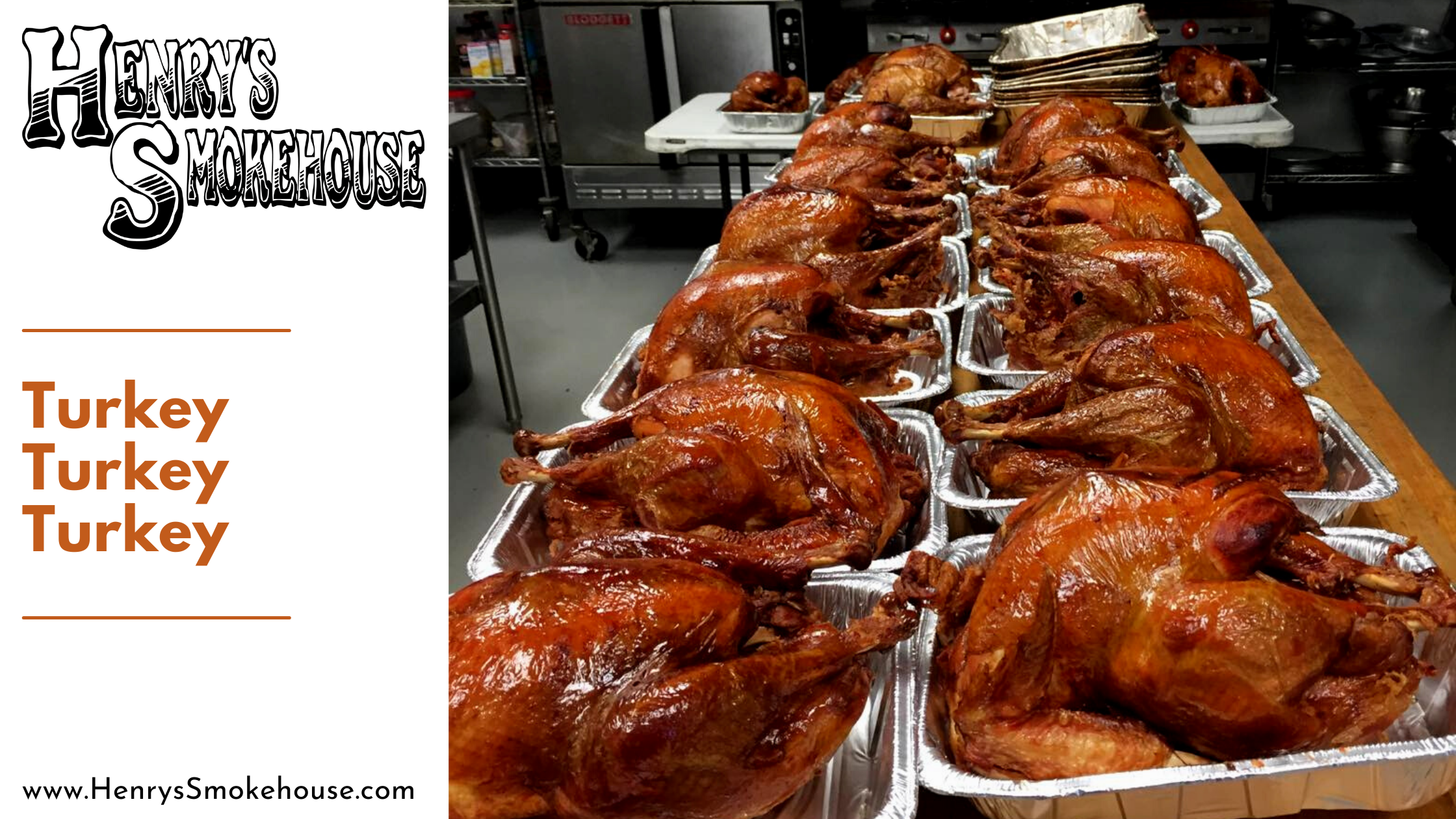 A friendly reminder that this Saturday is your last day to reserve a Smoked Turkey, a Smoked Fried Turkey, or a Spiral sliced Smoked Ham for Thanksgiving. If you're considering a Smoked Fried Turkey, we suggest getting that order in.
A few commonly asked questions:
All turkeys are 12-14 lbs in size
All Hams are 7-9 lbs in size
All meats are smoked
Smoked Turkey is $45
Smoked Fried Turkey is $60
Smoked Spiral sliced ham is $45
In addition to our usual sides we also have Gravy, Cranberry, and Cornbread dressing available!
To place an order please call one of our stores.
Wade Hampton 864-232-7774
Simpsonville 864-967-0007
Or
contact
us online. We look forward to seeing you!