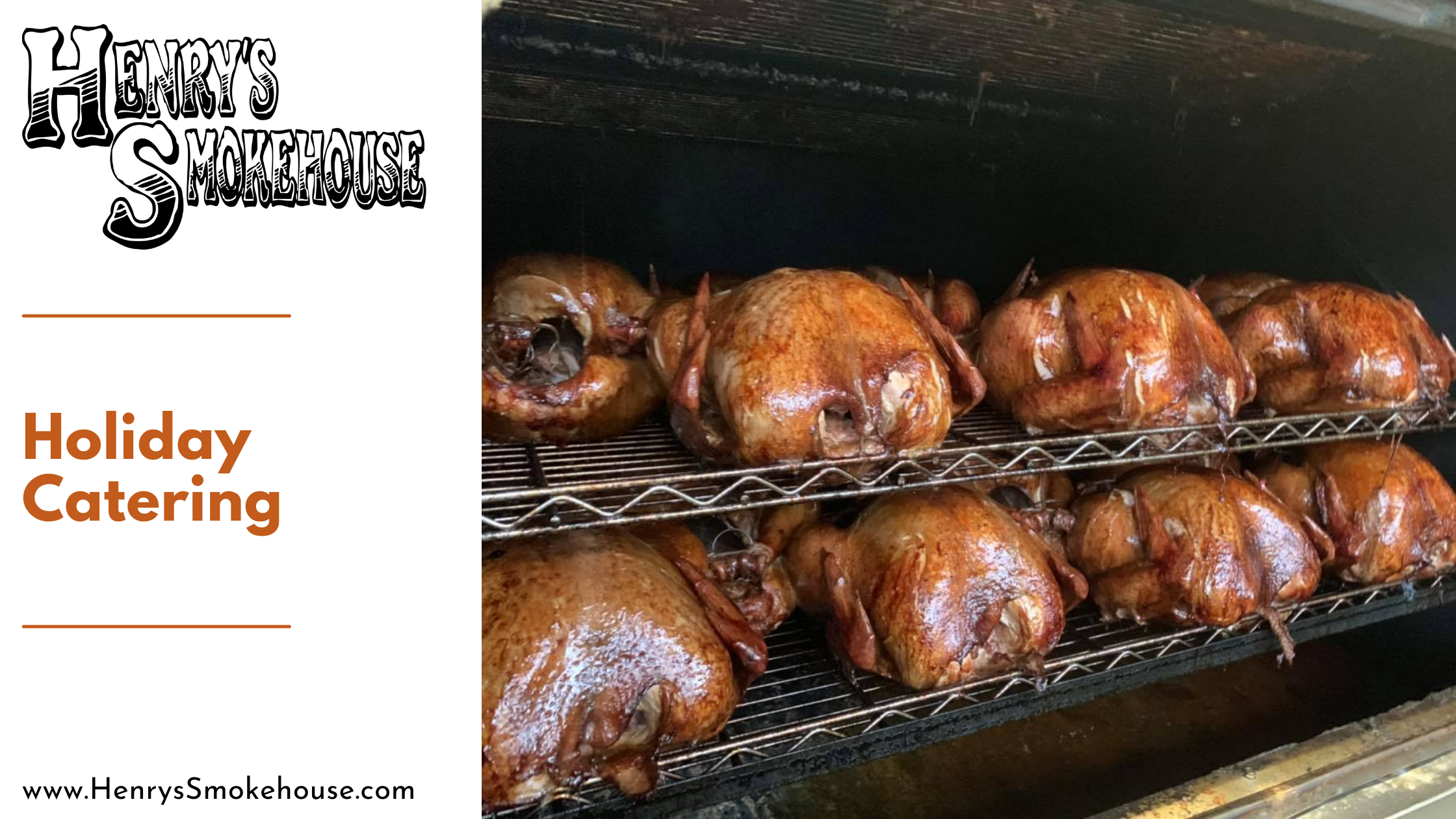 Let's talk turkey!
Yes! We are currently taking orders for smoked turkeys, smoked fried turkeys, and smoked spiral hams.
All turkeys are 12-14 lbs
All Spiral hams are 8-9 Lbs
We have all our normal fixins' including our seasonal addition of cornbread dressing, gravy, and cranberry.
Please contact us for more info!
Wade Hampton 864-232-7774
Simpsonville 864-967-0007
Email henryssmokehouse@gmail.com
Currently the last day to reserve a turkey or ham is November 20, the Saturday before Thanksgiving. Please note, I am telling everyone. We reserved our turkeys one year ago. We do have plenty, however…in this climate of shortages, I recommend getting your order in more sooner than later.