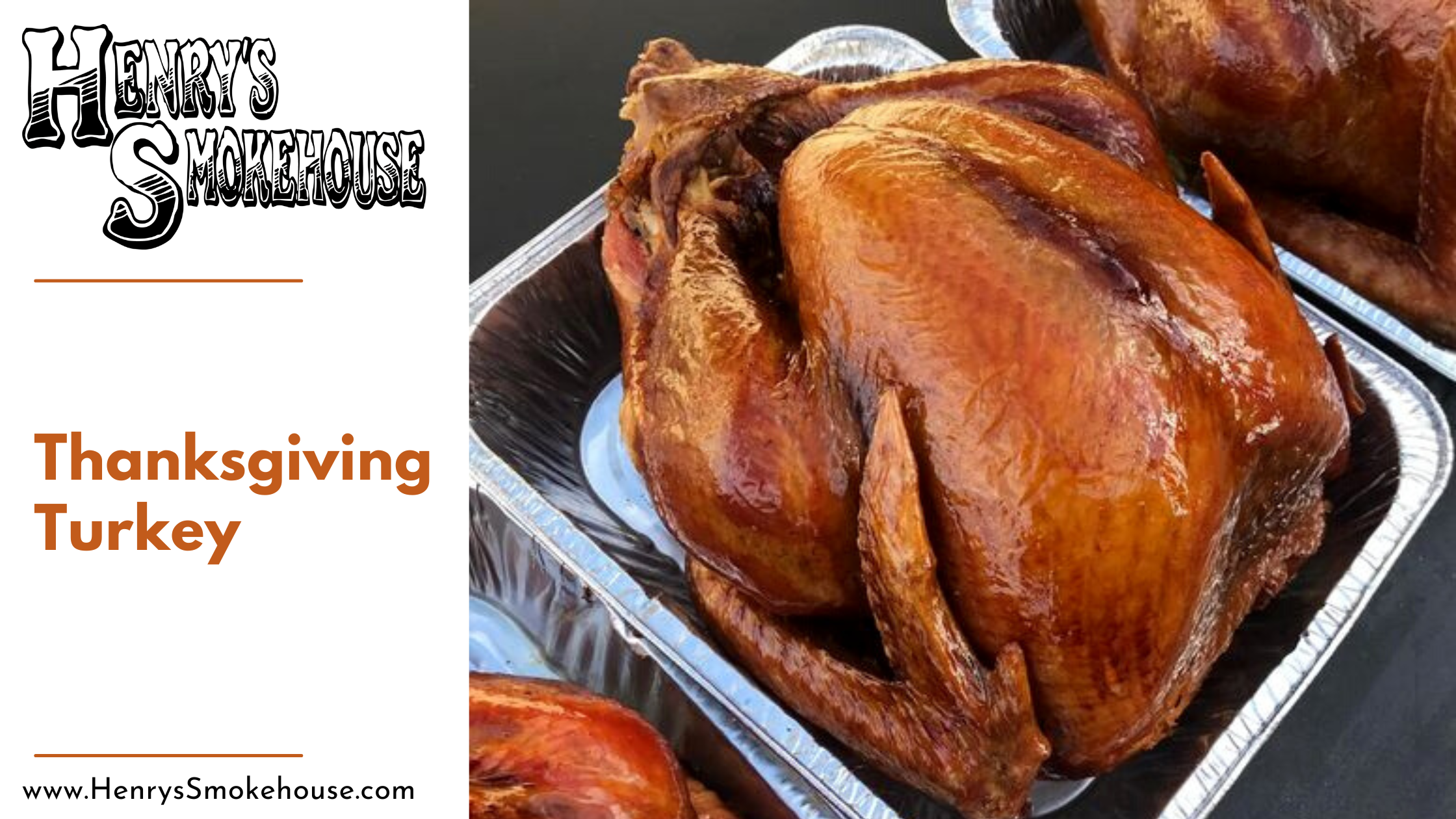 There isn't a turkey shortage at Henry's Smokehouse. We have plenty, don't stress!
Give us a call for pricing information and assistance reserving your smoked turkey or spiral smoked ham.
Fried turkey? Of course we do those too! Don't forget all your fixings like cornbread dressing, gravy, even cranberry!
We have whole meal options or everything can be purchased a la carte'! Don't delay! Last day to reserve is November 19th.
Contact us online today!