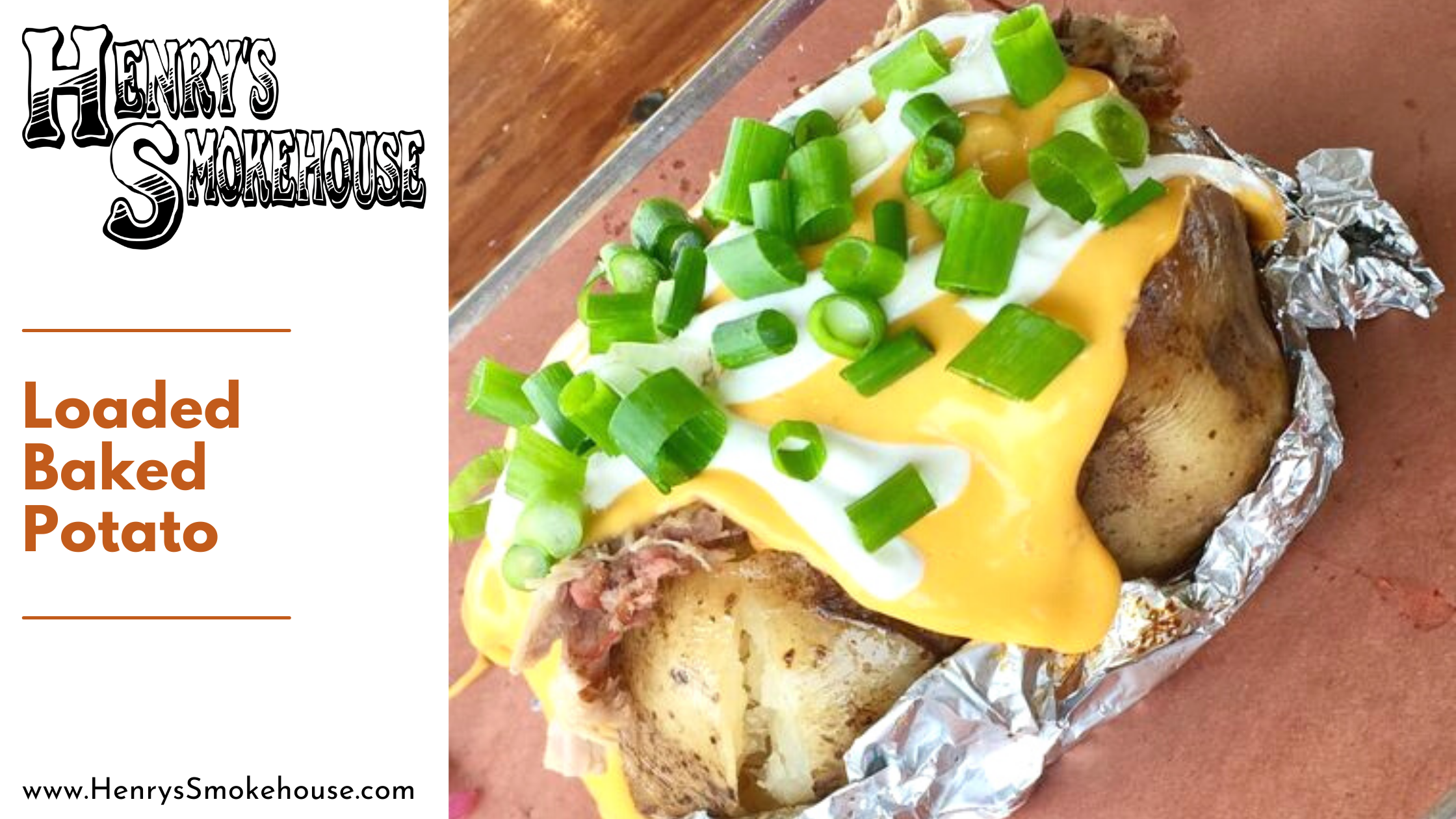 Game on folks!
This large loaded baked potato comes with:
Butter
Sour cream
Meat (choice of pork or chicken)
Sauce
Cheese
Chives
And a drink!
$7.95 plus tax! Limited supplies! Get them while they last! Available in both stores!
If you're healthy and hungry we're here for you!
We are offering limited
catering
functions for your parties and functions, business and personal.
Please utilize our call in services and
online ordering
at Henry's Smokehouse.