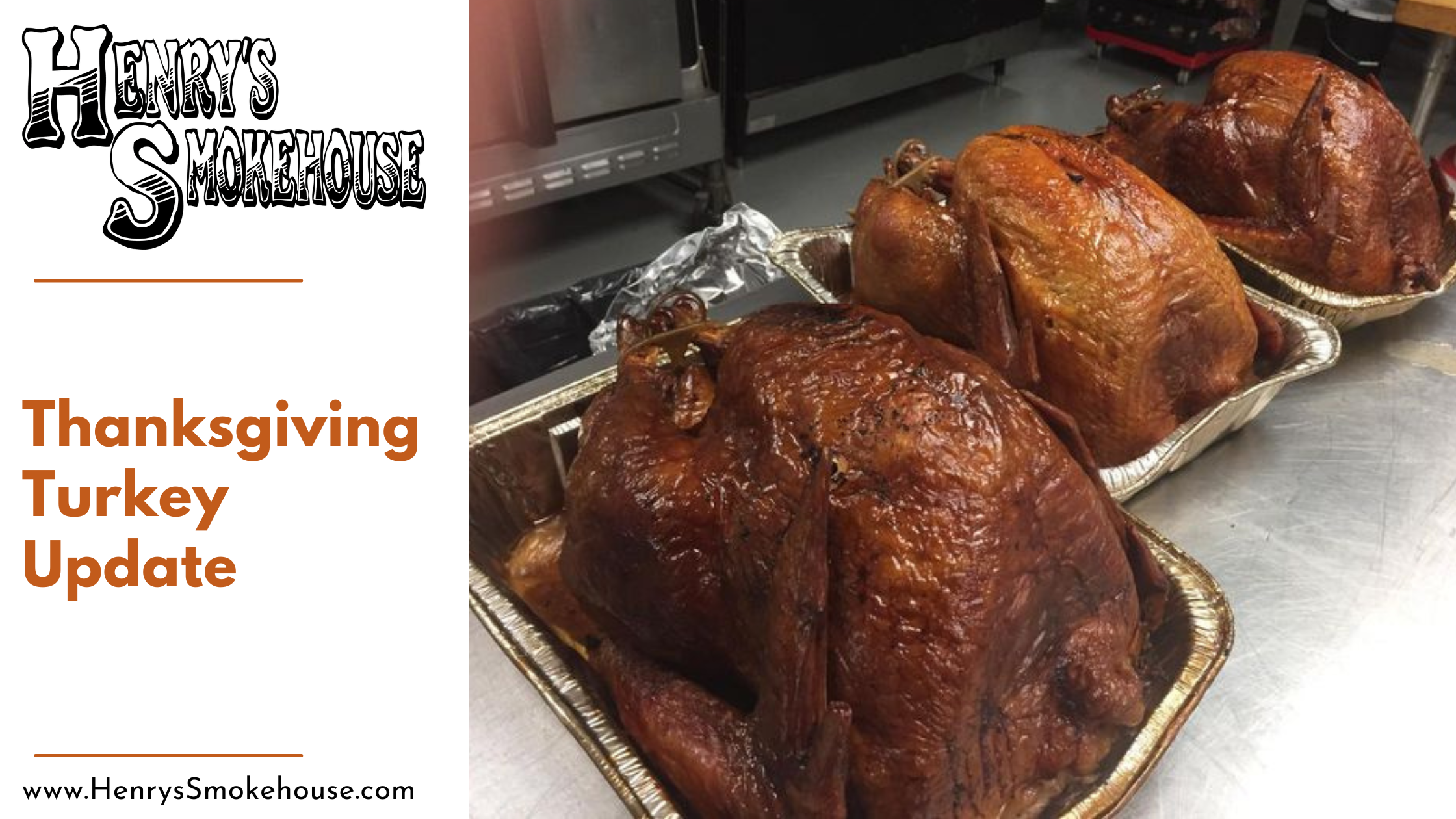 Thanksgiving Turkey Update = Our fried turkeys are sold out, but we are still taking orders for smoked turkeys at our Wade Hampton location.
Our Simpsonville location has maxed out what they can do so they're "sold out".
Visit us online or give us a call at the Wade Hampton store for your smoked turkey, smoked ham and all the fixings, 864-242-7774.
Thanks y'all again!