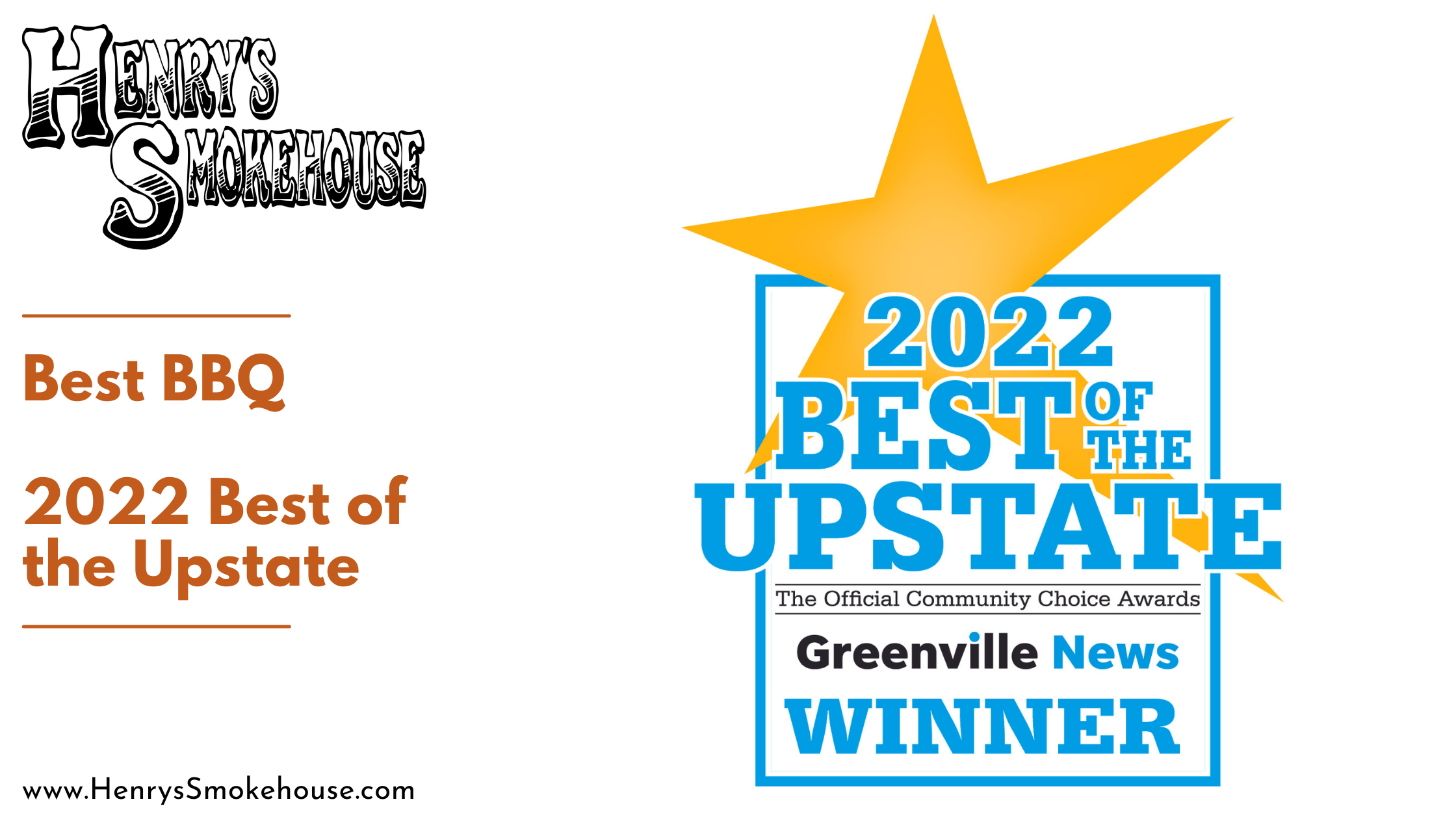 Once again we are honored to win the Best BBQ Award 2022, from Best of the Upstate community choice awards, Greenville News for Best BBQ!
We had no idea we were even in the running this year! So the fact that it was strictly word of mouth by you the people is amazing!
Thank you all for voting us as your best! We will continue to grow and support this community as we always have.
If you haven't already done so, check out our menu for the best BBQ in Greenville. Thank you!