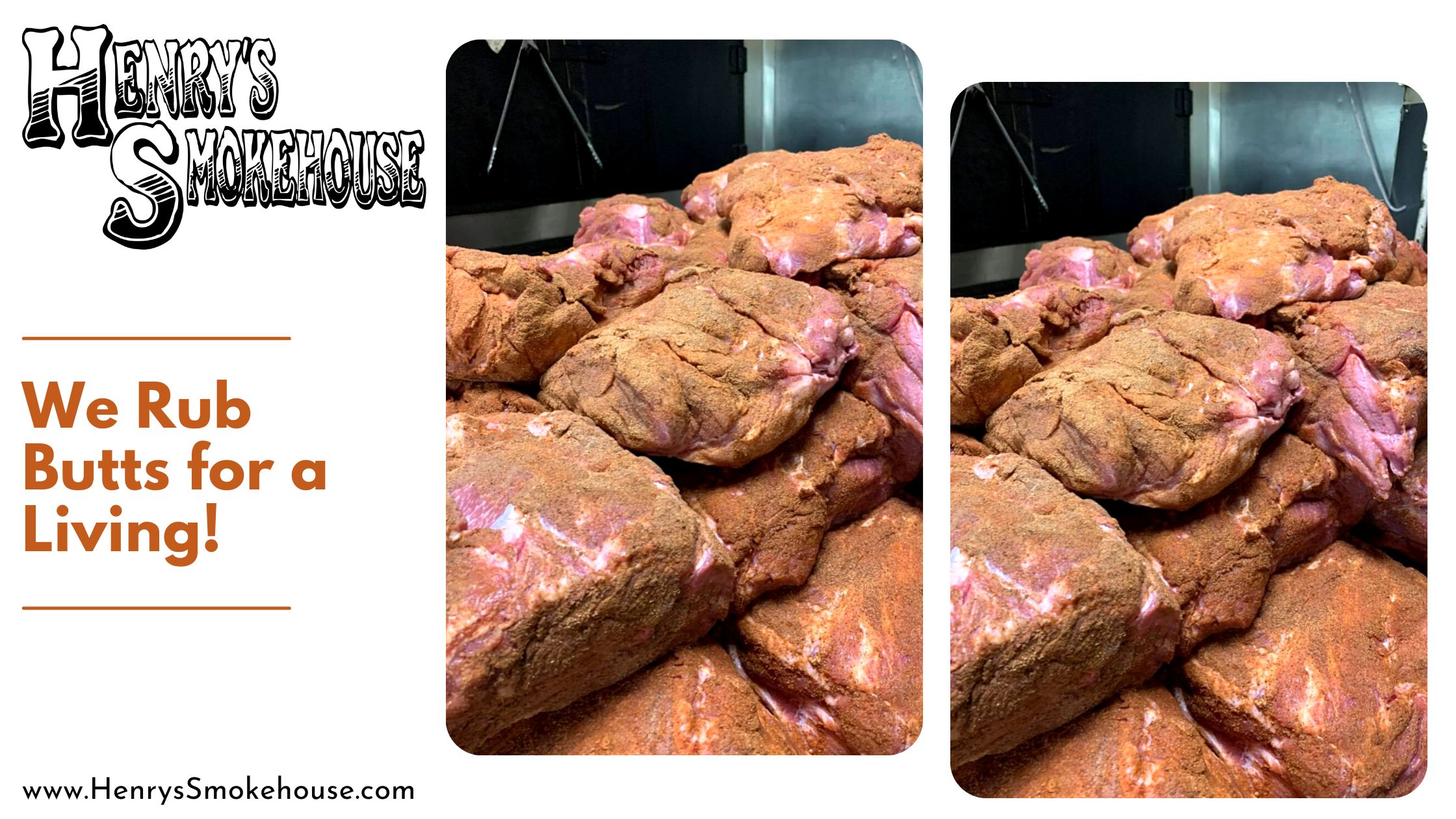 Henry's Smokehouse can actually say, "I rub butts for a living."
We take pride in using the best ingredients, the leanest butts in town. Our BBQ is cooked in the old fashioned Southern tradition by placing top choice meats in open BBQ pits with hickory logs and cook them to perfection at low temperature. Henry's cooks its pork butts for 12-hours and its ribs for over 8 hours.
If you have ever had meat cooked long and hickory logs in the BBQ pit slow, and experienced the fall-off-the-bone tenderness, you begin to understand why Henry's BBQ is becoming legendary.
Be sure to check out our menu and taste the best Southern BBQ in South Carolina…Henry's Smokehouse!